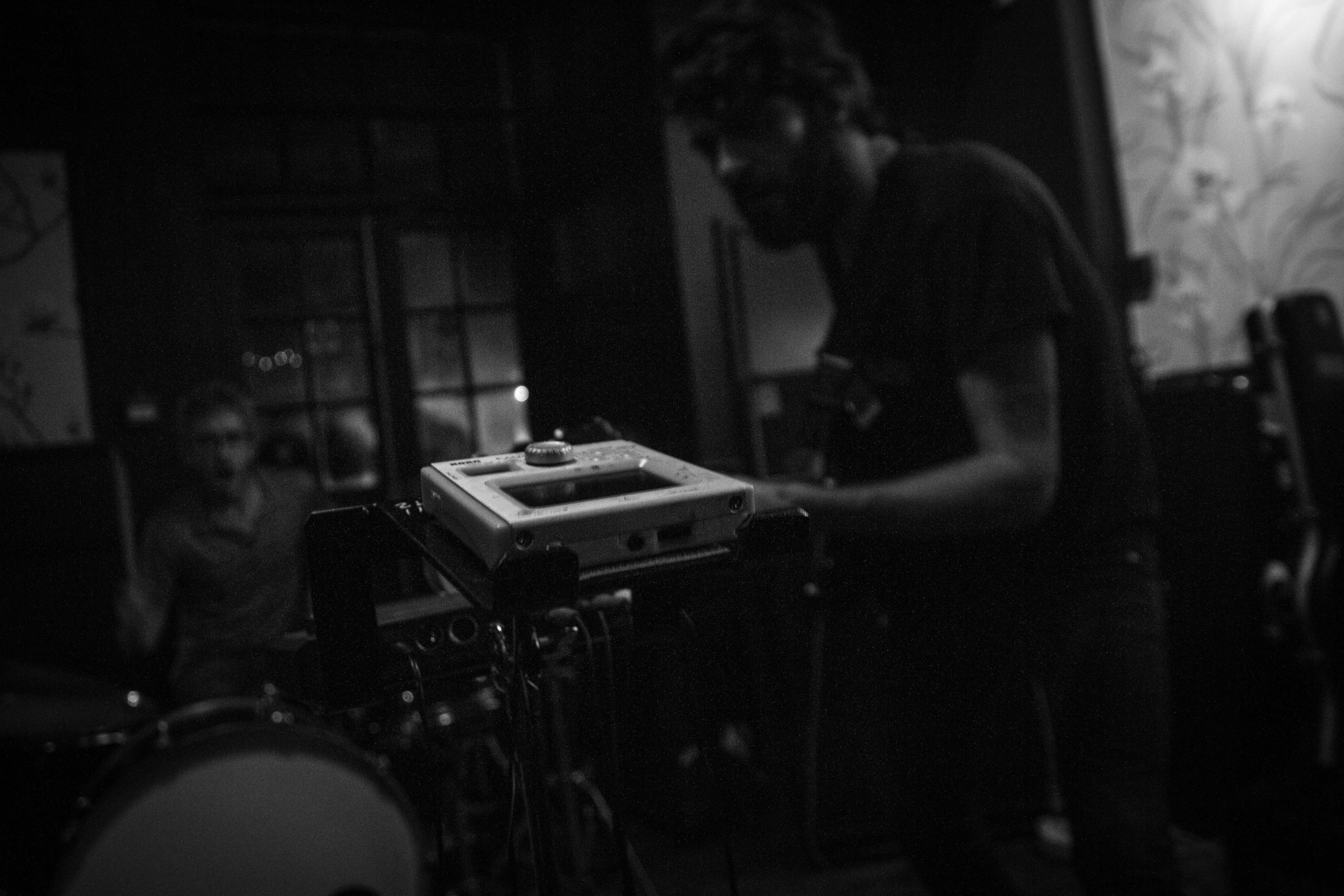 2016 goals
With the arrival of the new year, at Aloud Music we renew efforts (new logo, new website) and launch a new section of articles. Here, together with the interviews section, we'll give the website a small journalistic touch to let you know what's happening in the label and our bands, told by the people who are Aloud.
To get started, we asked our bands their New Year's resolution.
It will be an important year for Exxasens, after releasing "Back to Earth" and their European tour, looking at new shows and festivals. This is what Jordi told us:
"After releasing our fifth album, "Back To Earth", and enjoying the excellent reception of public and critics, our mission in 2016 will be to keep working and improving our live show. We will be presenting again the album and we want our live to be at its best.
In terms of new stuff, we recorded a song for the magazine Rockzone where we covered one of our favourite bands, Dredg. We also want to release a live videoclip of the band in studio, to show from inside how the EXXASENS sound is built. This year we'll start working at what will be our sixth album. On our wishlist is also pending the release in vinyl of our first two albums, POLARIS and BEYOND THE UNIVERSE Who nows if we will make it…"
El Tercer Semestre will finally release their new album very soon. Looking forward to it, eh? Josep (guitar) tells us some of the reasons of this delay and how they are looking forward to releasing the album:
"In 2016 El Tercer Semestre will be very active.
We will release an album that has gone through a lot of misfortunes and distractions as the holidays of our sound technician, the eviction of the recording studio, a broken leg, love troubles, a son, a burnt out amp and a leaking air conditioned. It has all taught us more than Ilona Staller and the result makes us really happy. The album will be titled  33 ? and will be available on CD and digital platforms around February / March. 
Before that, in January, the video of the first song of the album: Pulpito & Mojito, which features happy shrimps. 
Between March and June, we'll present the album live including a tour in France, Luxembourg and Germany. Nàmaste motherfuckers."

After succeeding wherever they went in 2015, Viva Belgrado don't want to stop. They are in a sweet moment and there is no doubt their next album will bring them further than any other screamo band in Spain. And we are looking forward to growing together. This is what Cándido told us:
"2015 has been frenetic. We didn't stop playing and good news kept arriving. in 2016 we want to speed up, keeping our spontaneity but at the same time carefully planning next steps with Aloud. We'll start working at the new album at home, in April we'll tour Europe with 27 shows, in Summer a bunch more will follow and in Autumn we will tour Spain again presenting the new album. Our aim is to play as much as we can and discover new places, stages, countries and cities." 
The Last 3 Lines will be back after some time. It's usual in them to release an album tour and then disappear to write new stuff and come back with a new album. The bass player, Raúl, told us:
"For The last 3 lines 2016 is a new stage. We will release a new LP, and you will know soon more details about how and when. We will be back live, this time being only 5, as Sergio left the band. We will miss him but there is no doubt we will give 120 % every show. We both feel expectation and fear, as it took us a lot to get back together after his leave. Nevertheless we are confident and believe this project is more alive than ever, based on the creative needs all of us have. We will need the warmth of the public more than ever too. Will you help us? Stay tuned, more news are coming soon!"
Astralia finished 2015 playing at Primavera Club, after touring Europe in Spring and presenting to the World their first album, "Atlas". Roger tells us about his ideas for 2016:


"After and exciting and productive 2015, we are now working at the new album. We hope to record it in 2016 and released it at the end of the year. Soon we'll announce a few shows where we will present part of the new stuff before going to studio. We hope 2016 to be full of success for both the band and Aloud!"
The youngsters of the label, Our Next Movement, keep working at the new album. Sergio told us:
"2016 will be the year of taking off. After stopping last year due to the temporal leave of our bass player to Germany, we will record our first LP at Ultramarinos Costa Brava, which is already something really exciting for us. We want to do a crowdfunding to finance the album and we will release some songs with a live video for it. Also, we will book a tour and we hope it to be outside Spain as well."
We haven't been able to talk to (lo:muêso), it has ben a difficult end of the year for them, but we ae looking forward to having breakfast with them to talk about future. As per Nothink, we still have in our head the sentence "See you in 2016" they finished their amazing gig in Madrid with.We have IEPI lost between diapers, but there will probably be a new album.
In a few days we'll talk about Ainara LeGardon, Fira Fem y Santa Rita.
Cheers!